Since 1970, CiudadEscuela Muchachos (CEMU) has been dedicated to fostering and educating children living in situations of disadvantage and/or at the risk of social exclusion, some of whom are minors that belong to the Child Protection System of Spain. CEMU was constituted into a not-for-profit organization, Asociación Muchachos, in 1980, and was recognized as an entity of Public Utility by the Spanish Government five years later. CEMU is located in a metropolitan area of Madrid.



CEMU is not only a foster care center where children in need and at risk of social exclusion have a home and a school. Since its inception, founder Alberto Muñiz Sánchez (Tío Alberto) determined that the CEMU would offer children and youth an alternative to traditional foster care establishments by creating a place where they could grow free of social stereotypes and stigma, and thus facilitate a true social integration. In order to provide this integrative environment, the internal resident children coexist during the day with the 360 students who attend CEMU School, and other external minors who participate in socio-educational programs.

The Physical Environment: CEMU is much like a city, complete with a school, residential buildings, a bank, a casino, shops, a theatre, several arts and crafts academies, a swimming pool, a border control and customs, a Cathedral, parks and gardens, a farm, and most importantly, a Town Hall.

The Psycho-Emotional Environment: Many of the boys and girls who reside in CEMU have had disadvantaged upbringings – they have experienced homelessness, trauma, or mental and physical neglect. We stress removing the societal labels that often times hinder children who are tagged "at risk" because we want every child who passes through our community to feel welcomed, protected, and accepted. Tío Alberto highlights the importance of Identical Justice, a term that he has coined to signify the notion that every child has the same responsibility and can be useful to society. This is a community of democracy, where all opinions are valued, where all contributions are deemed meaningful, where every child has a real voice. Thus, the key of CEMU's educational methodology is to empower children and youth by giving them the opportunity to run their own "boys town". The idea of this self-governance program is to encourage self-responsibility and social cooperation amongst the children.

This is a collaborative project involving one group of residents and external citizens (up to 14 youth), members of the Municipal Corporation of CEMU and the communication team, who will act as hosts and companions on a Youth Exchange in Leganés (Madrid, Spain). The participants from organizations-partner of CiudadEscuela Muchachos will come from Denmark (Ung Mariagerfjord) and Portugal (Junta de Freguesia de Tavarede) in two different groups of ten people each for the one visits to CEMU.

The central activity of this project will be two visits of coexistence in the CEMU for five days. In this time, the visiting boys and girls (two different groups each from every partner organization) will participate in the activities of the Citizen Game, workshops of various themes. Especially, they will be able to collaborate in the production work that will be carried out by the CEMU Communication team on this Erasmus+ project and about this week of connivance. They will be able to prepare their own reports to broadcast in their language through the CEMU digital media platforms and those of their own organization.

The subsequent dissemination of videos and other information materials in Spanish and other languages through the social networks of the CiudadEscuela will allow many others from several countries to know about this coexistence program. Since the beginning, the CiudadEscuela Magazine has been published and, since the 1980s, Antena CEMU Radio has been operating as a training station. In 2015, the YouTube channel of CEMU RTV Digital was opened.

During the weeks prior to each visit, the youngsters working on this project will use Internet to exchange mutual knowledge of their partners, as well as their respective organizations and their countries and cultures. All the participants from the partner organizations will also work on a possible program for the visits in Madrid. During this periods between meetings at CEMU, small reports and projects would be exchanged for public digital dissemination in both countries in order to publicize the opportunities offered by Erasmus +, as well as the activities carried out by both organizations in their respective countries and, above all, to show the culture from each participating country. Finally, CEMU wishes to promote in Europe its methodology of education in freedom based on learning through a democratic practice that aspires to nurture responsible, solidary and committed European citizens.
FIRST EXCHANGE ERASMUS+ WITH CIVITAS SOLIS AND TAVO EUROPA
Partners 2019
Associazione Civitas Solis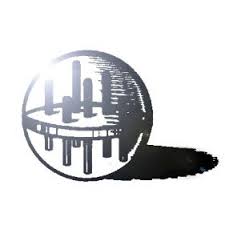 Asociacija Tavo Europa
SECOND EXCHANGE ERASMUS+ WITH CIVITAS SOLIS AND TAVO EUROPA
THIRD EXCHANGE ERASMUS+ WITH JUNTA DE FREGUESIA DE TAVAREDE AND UNG MARIAGERFJORD