With Civitas Solis y Tavo Europa
Associazione Civitas Solis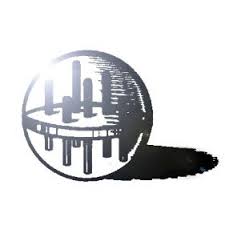 Asociacija Tavo Europa
This is a collaborative project involving one group of residents and external citizens (up to 14 youth), members of the Municipal Corporation of CEMU and the communication team, who will act as hosts and companions on a Youth Exchange in Leganés (Madrid, Spain). The participants from organizations-partner of CiudadEscuela Muchachos will come from Denmark (Ung Mariagerfjord) and Portugal (Junta de Freguesia de Tavarede) in two different groups of ten people each for the one visits to CEMU.
The central activity of this project will be two visits of coexistence in the CEMU for five days. In this time, the visiting boys and girls (two different groups each from every partner organization) will participate in the activities of the Citizen Game, workshops of various themes. Especially, they will be able to collaborate in the production work that will be carried out by the CEMU Communication team on this Erasmus+ project and about this week of connivance. They will be able to prepare their own reports to broadcast in their language through the CEMU digital media platforms and those of their own organization.
The subsequent dissemination of videos and other information materials in Spanish and other languages through the social networks of the CiudadEscuela will allow many others from several countries to know about this coexistence program. Since the beginning, the CiudadEscuela Magazine has been published and, since the 1980s, Antena CEMU Radio has been operating as a training station. In 2015, the YouTube channel of CEMU RTV Digital was opened.
During the weeks prior to each visit, the youngsters working on this project will use Internet to exchange mutual knowledge of their partners, as well as their respective organizations and their countries and cultures. All the participants from the partner organizations will also work on a possible program for the visits in Madrid. During this periods between meetings at CEMU, small reports and projects would be exchanged for public digital dissemination in both countries in order to publicize the opportunities offered by Erasmus +, as well as the activities carried out by both organizations in their respective countries and, above all, to show the culture from each participating country. Finally, CEMU wishes to promote in Europe its methodology of education in freedom based on learning through a democratic practice that aspires to nurture responsible, solidary and committed European citizens.
From February 28th to March 4th, the CiudadEscuela Muchachos hosted an Erasmus+ Youth Exchange to promote social coexistence in Europe, CEMU School of Democracy, Media & Communication. During 5 days, participants from Italy, Lithuania and Spain learned together about CEMU´s Citizen Game, a democratic practice for social and personal development. Our friends from Civitas Solis Association and Tavo Europe constituted the International District and participated in our Weekly Assembly, that is led by CEMU City Council. We have also produced shows in the local station LGN Radio, we have visited the embassies of Italy and Lithuania, we were hosted by Javi Callejo in Telemadrid, and we stop for a quick lunch of the best fried calamari in Madrid at El Brillante.
The first Erasmus+ Youth Exchange this year has allowed our guests to learn about CEMU´s Citizen Game. First, they discovered the Physical Environment of our city-school in a game of clues and, afterwards, we celebrated the first bilingual Assembly of Boys and Girls, while finishing with a new game: The Cemunero Trivial. We also had an opportunity for intercultural learning. In the kitchens of the CEMU, the participants cooked typical dishes from their countries. Pizza Margherita and spaghetti alla carbonara from Calabria, Spanish omelet, or the Lithuanian dessert Tinginys and Dziugas cheese. In addition, we enjoyed the Carnival on Sunday, which was covered live with LGN Radio, and later they invited us to visit the City Hall of Leganés. We are delighted with the development of this first European meeting and look forward to the next ones!